The last thing I want is to go through the motions every week, repeating the study process and not pausing to worship. We are women, we like feeling the feels! Our minds are being used and we're learning more about God and His Word and His way, that SHOULD move us! People studying the Bible should be the most inspired, most passionate, and the most called to action! Far be it from us to be staunch, stiff, and unmoved.
So bust out your journal and turn on some tunes (I'm adding a playlist of some of my favorite worship jams that you can listen to if you'd like!). We're about to get outside the box a little, but this exercise is for all types. Noncreative and non writers: you're safe and loved here, don't be afraid.
We are going to do a free write. A free write is just what is sounds like. You write and don't stop for the allotted amount of time. If you can't think of what to write, then write "I don't know what to write...la la la...I'm bored." Until it leads to something else in your mind. Just be free.
The theme for this free write is LIGHT. Write everything that comes to your mind about the word LIGHT. Give yourself 3 minutes (or one song) and write down literally anything and everything you think of. Don't stop writing.
Now, read 1st John 1:1-10 and write down everything that comes to mind random or not. Write down questions, write down words, write down song lyrics. Whatever. Do this for about 3 minutes (or again...one song).
Now tie that randomness together. You don't have to set your timer this time, just write as much or as little as you want. Pull in what you've been learning in 1st John about darkness and light, about practicing truth and about being a liar, about the word of life and complete joy and fellowship. Write about LIGHT that comes only from God. Write what walking in light means in your everyday. Write how God uses your random thoughts about light to remind you of His righteousness and life eternal. Write what makes the dark alluring when you are wondering from the Light.
* * * * * * * * * *
As I was driving to the DMV for the first of three trips yesterday, I was basking in the early morning light. If it were possible to bottle fierce yet gentle energy, it would look like morning light. It's soft and sweet, but pushing you forward, brightening in each moment. If that isn't creation pointing to a Creator I don't know what is.
Light is undeniable and all encompassing. Everyone has needed it, known it, and experienced it. Everyone.
And what has the power to inspire us like the sun rises and sun sets? When have you ever been in view of a tremendous sunset and it has gone unnoticed? Even the manliest of men stop mid-sentence to express their awe at it's vibrancy in the sky.
Light changes us. Light changes the world.
Austin and I are slightly obsessed with home renovations right now. And I'll tell you one thing you never see, ever...EVER. You will never see Joanna (you know, my gal pal) taking a window out and replacing it with a wall. Never. You will see her make a window bigger, or better still-- making a window into huge, glass french doors. Light makes things bigger and more beautiful. Light is inviting. Light lifts the eyes. Light expands a space and integrates the outdoors.
God's glory is mirrored by creation and echoes the Truth, on begrudging drives to the DMV, on decks at dusk, over the Grand Canyon at 5am, even in home renovations: The Light brings Life.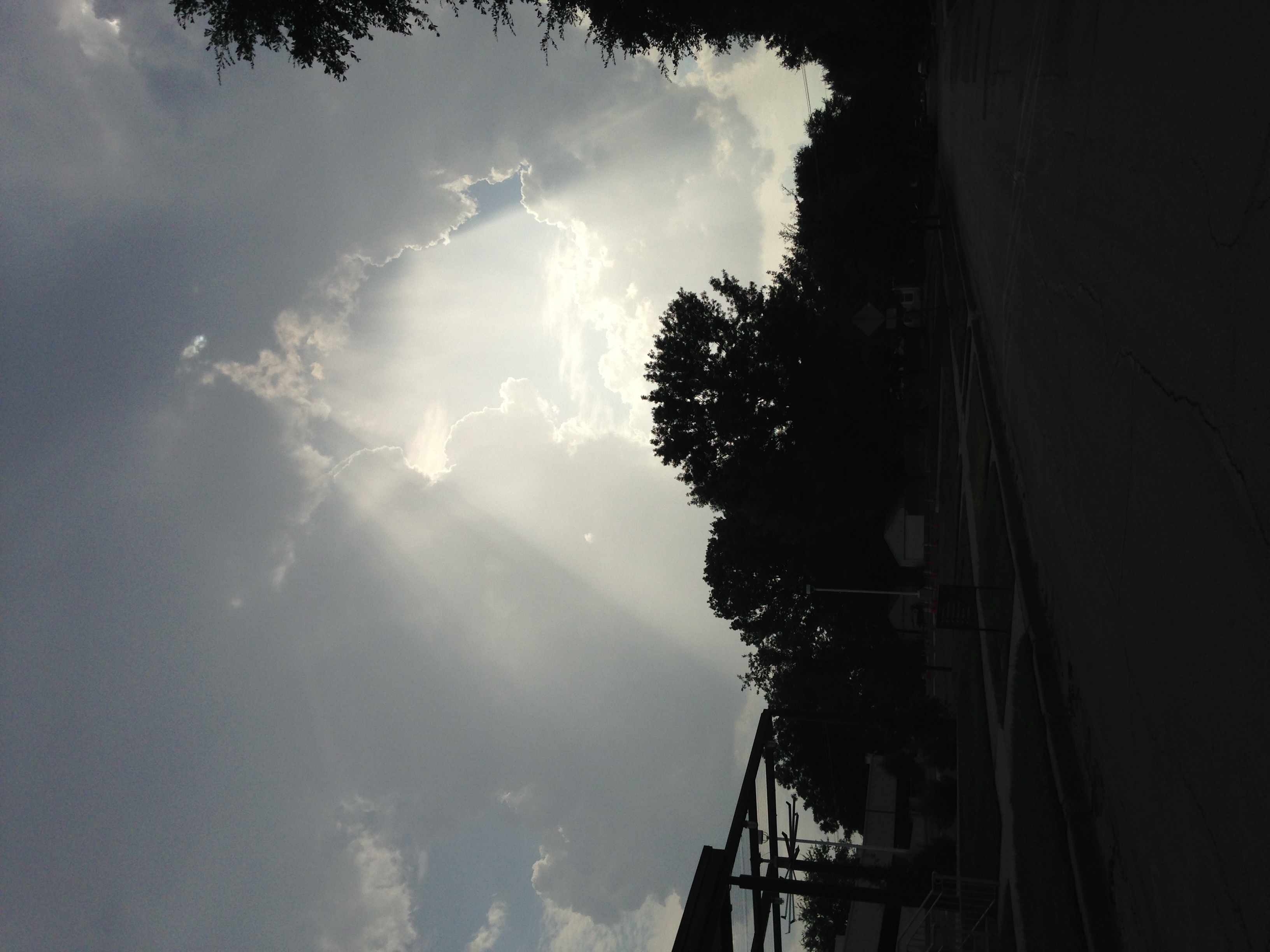 For God, who said, "Let light shine out of darkness," has shone in our hearts to give the light of the knowledge of the glory of God in the face of Jesus Christ. 2 Corinthians 4:6